NPQ Programmes: What is the Aim?
The Teaching School Hub aims to improve the effectiveness of teachers and leaders by empowering them to create the conditions for change & embed evidence-informed teaching and learning. The intention of this is to effect change at their current and potential level of control whether that be the classroom, department, phase, whole school or trust.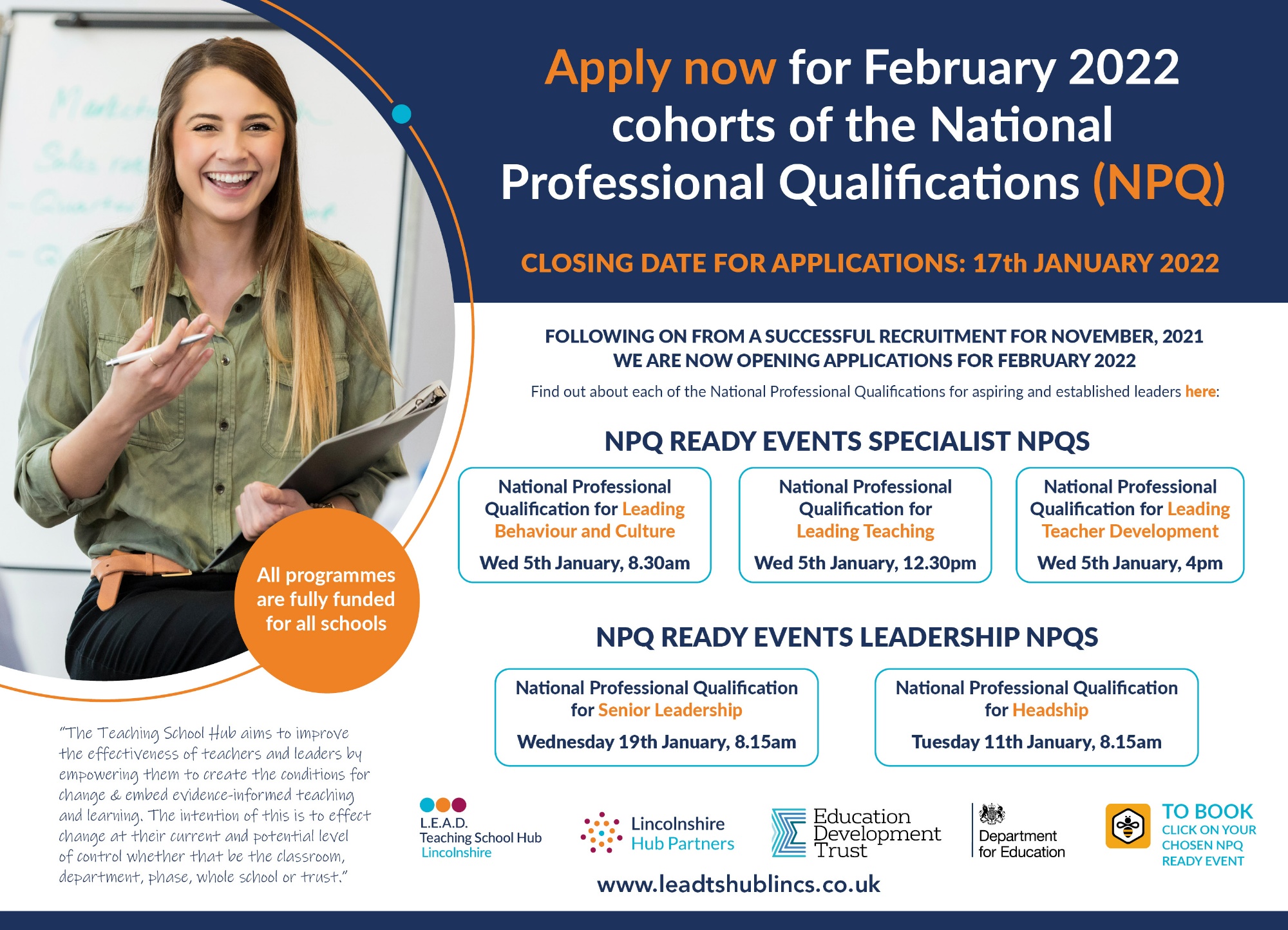 Sign up to an event to find out more:


2. Once you have selected your programme, you will need to register using the DfE's online service: CLICK HERE (extra support with the DFE portal here)
3. Select Education Development Trust from the list of providers
4. Application form guidance- Click Here
5. Contact the Teaching School Hub on 01522 214459 if you need any additional support

These Programmes have been designed to work for you, and some common features include:
Local Cohort Groups meaning less travel time, and online self-study that can be accessed at any time and from anywhere, for easy access and reference whenever needed.

Tailored content through regular assessments and surveys and real-life situations so you can see yourself in examples which in turn support you to apply new techniques quickly.

Access to National Specialist Tutors for each phase and subject who will provide additional support throughout each Programme.

Supportive scheduling with part-time options to suit you, recorded sessions in case of last-minute unavailability, and enhanced well-being and workload reduction resources.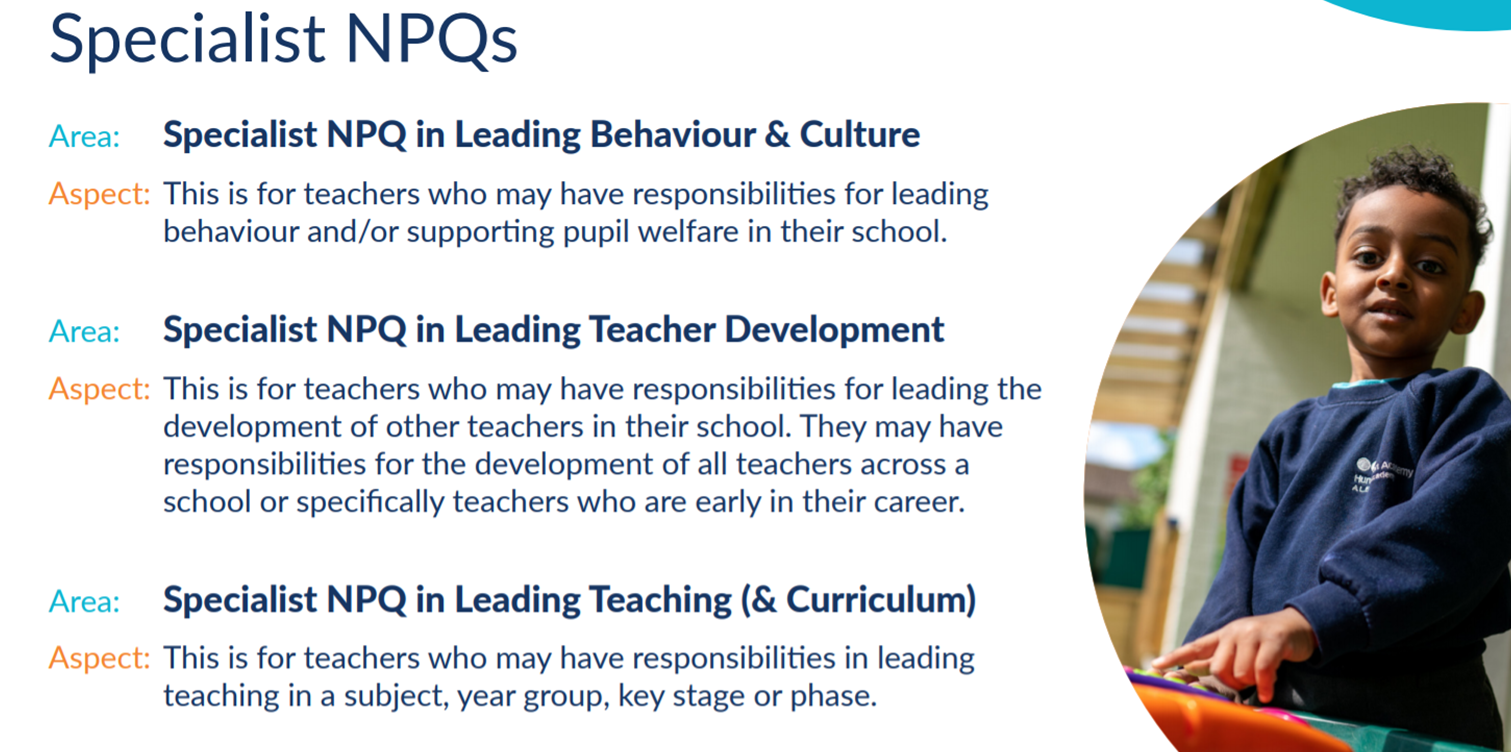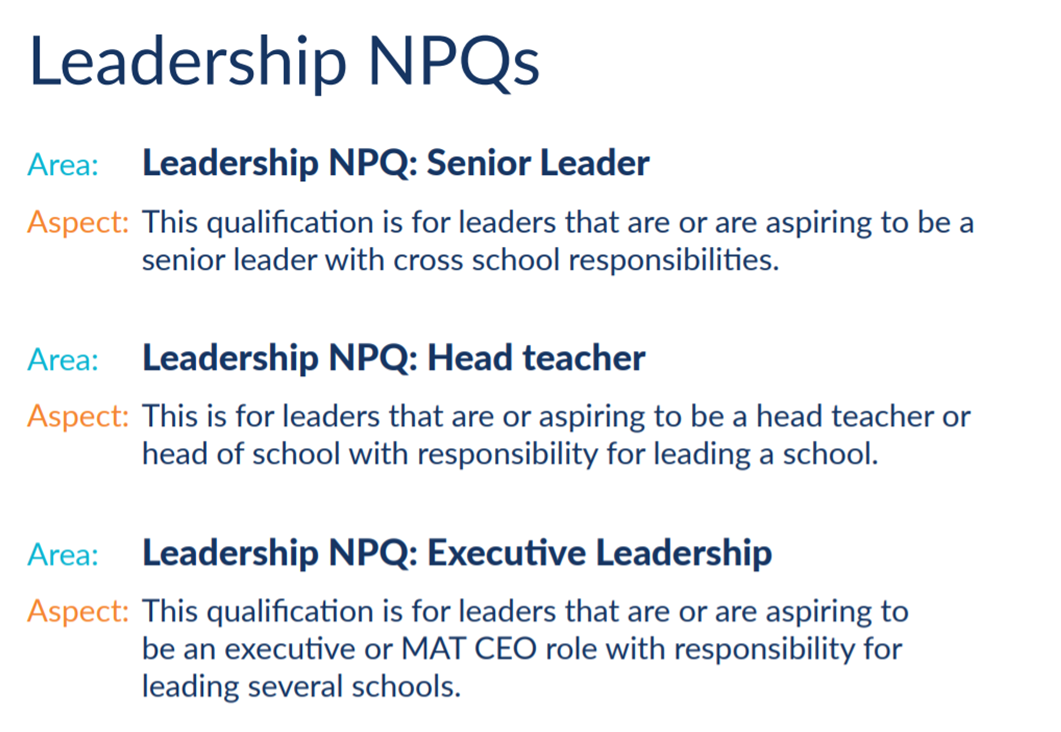 Brochures are available to download and gain a further understanding of each programme:
Funding Available:
Scholarship funding has been announced by the DfE to ensure that National Professional Qualifications can be accessed at no cost to the school. To read about the full implications of the NPQ funding for your school please click here.
Please contact the Teaching School Hub if you do not meet this criteria- 01522214459