EDT Programmes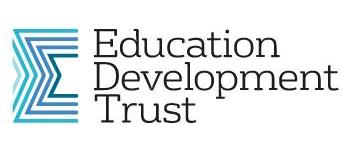 The Teaching School Hub aims to improve the effectiveness of teachers and leaders by empowering them to create the conditions for change & embed evidence-informed teaching and learning. The intention of this is to effect change at their current and potential level of control whether that be the classroom, department, phase, whole school or trust.


If you are interested in undertaking an NPQ in any of the areas listed below in 2022/23, please complete the following steps:
Step 1: DFE Registration
Please ensure you select the Education Development Trust as the lead provider when prompted.
Step 2: Complete the Application Form
You will receive an email from the Education Development Trust with a link to an application form. Please click here for further guidance if you have not received the application form.
Step 3: Look out for an email confirming whether you have been successful. If your application is successful you will need to confirm your place on to the programme.
Each NPQ Programme includes:
An introduction and diagnostic assessment to scaffold and frame your learning, identify gaps in your knowledge and direct you to the areas that are most relevant to you.
Tutor support sessions, led by a Local Lead Trainer which will provide you with opportunities to bring your learning into context and collaborate and network with peers.
Lots of online evidence and examples to introduce you to key ideas and demonstrate how you could implement these concepts.
A micro implementation task to reinforce the overall approach to managing improvement and prepare you for the summative assessment.
Face-to-face and live online training where together with your peers you'll learn through expert-led dialogue, collaborative activities, and structured practice of new techniques.
A formative assessment activity to check your understanding and confidence, signpost you towards further learning and provide feedback that's individual to you.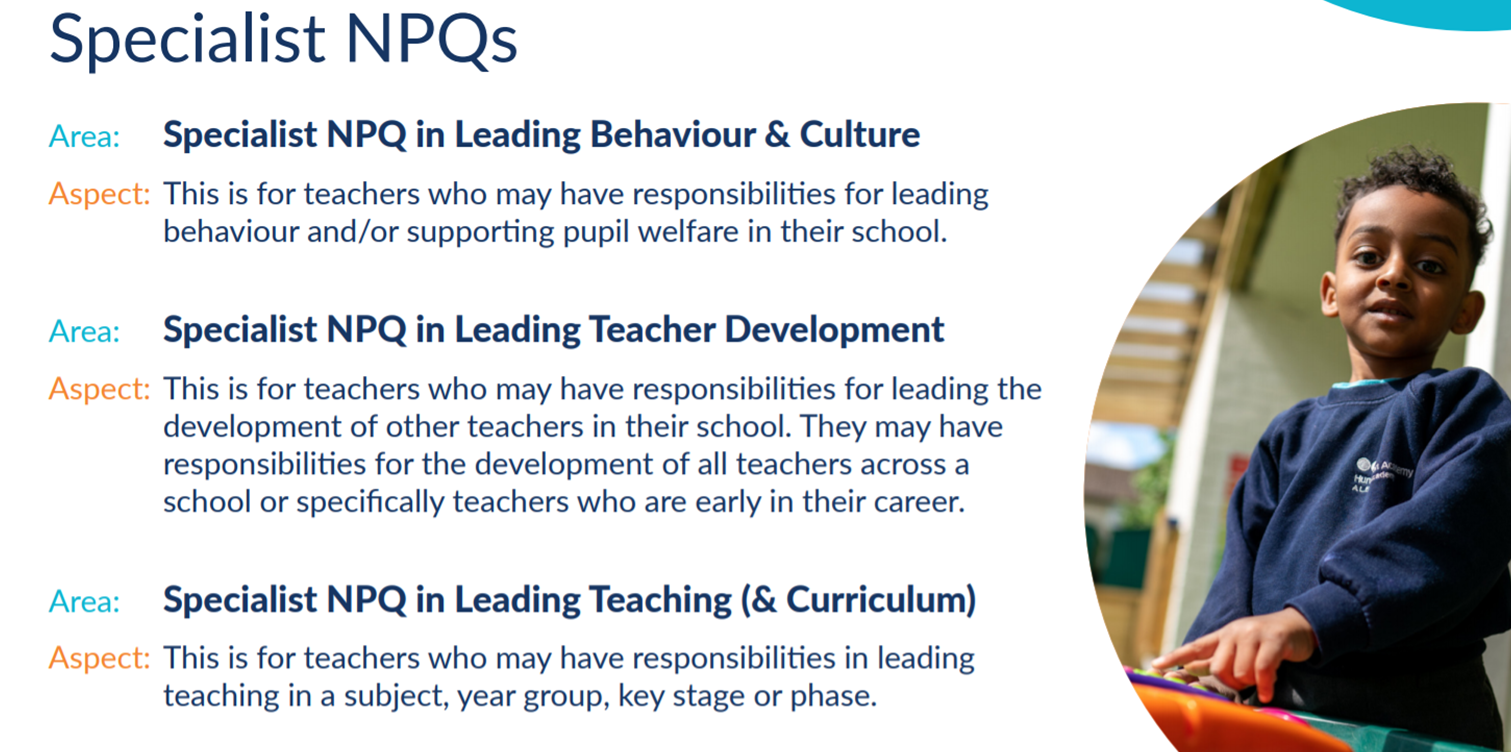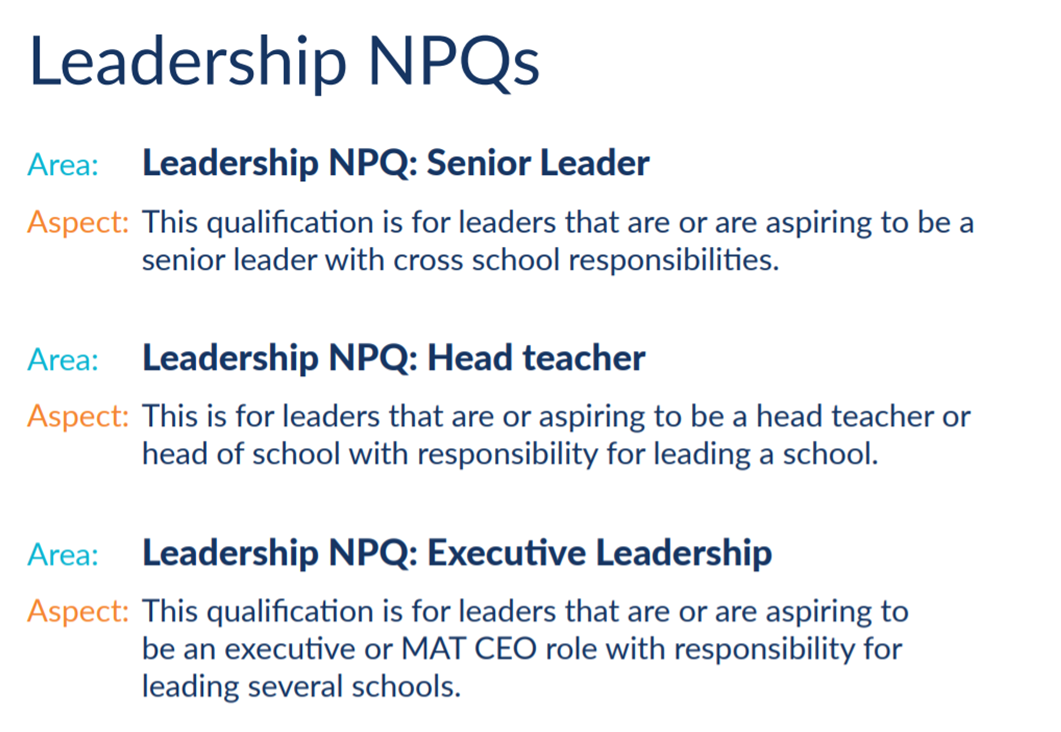 Format of the Programme: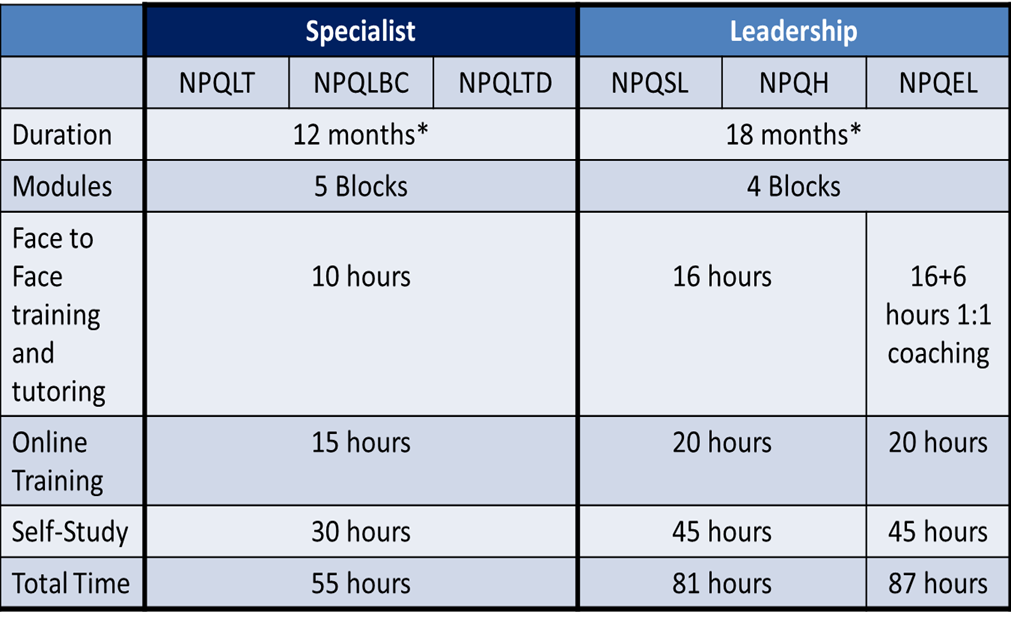 Brochures are available to download and gain a further understanding of each programme:
Funding Available:
Scholarship funding for the next two years has been secured by the DfE to ensure that National Professional Qualifications can be accessed at no cost to the school.
Please contact the Teaching School Hub if you need to discuss this further : 01522 214459