L.E.A.D. Teaching School Hub Lincolnshire is proud to be working with the Behaviour Hub. The details and content of the support available can be seen below. Please do contact the Teaching School Hub for any further conversations in relation to this.
CLICK THIS LINK TO FIND OUT MORE
What is the Behaviour Hub?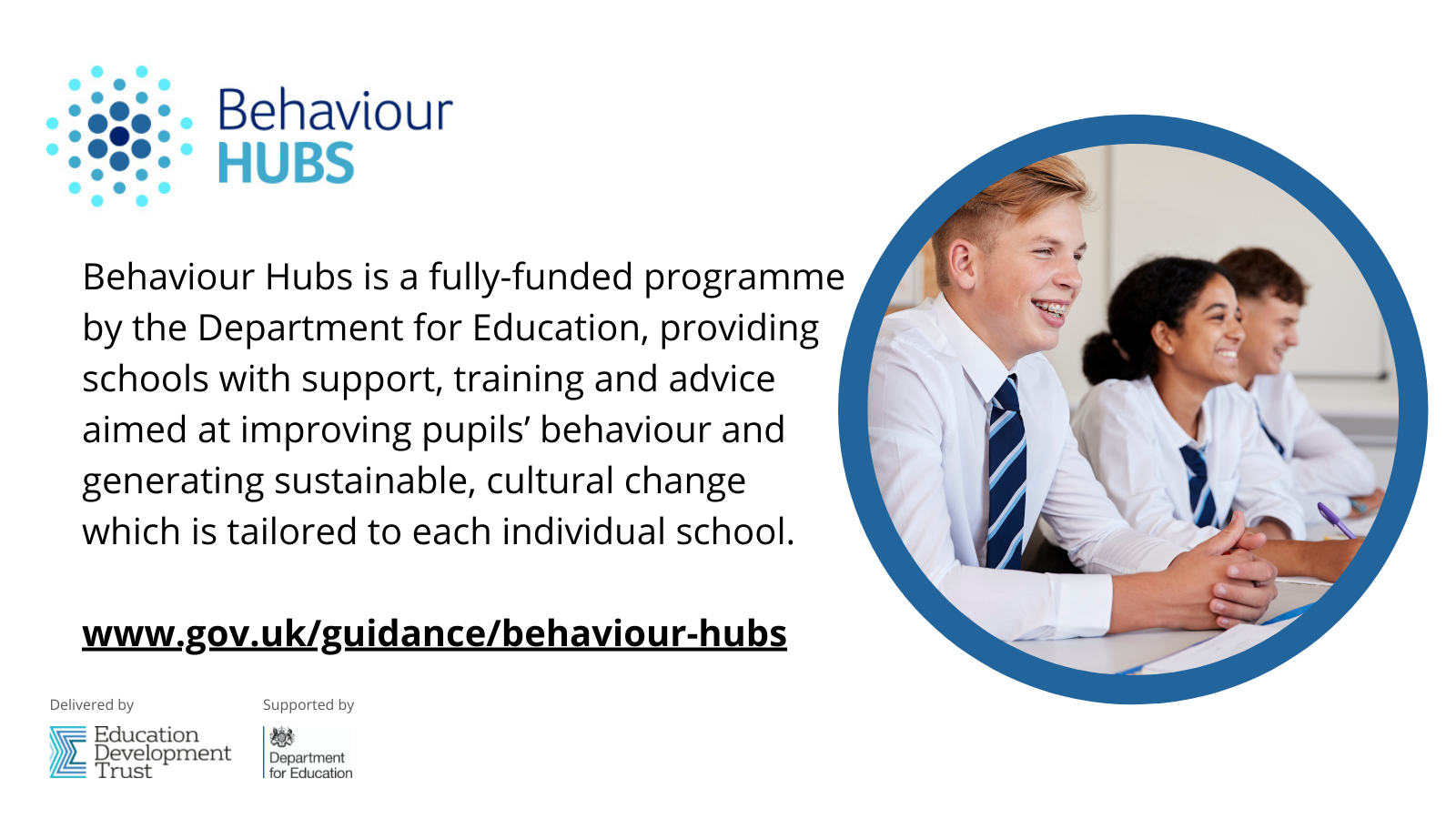 What is the support on offer?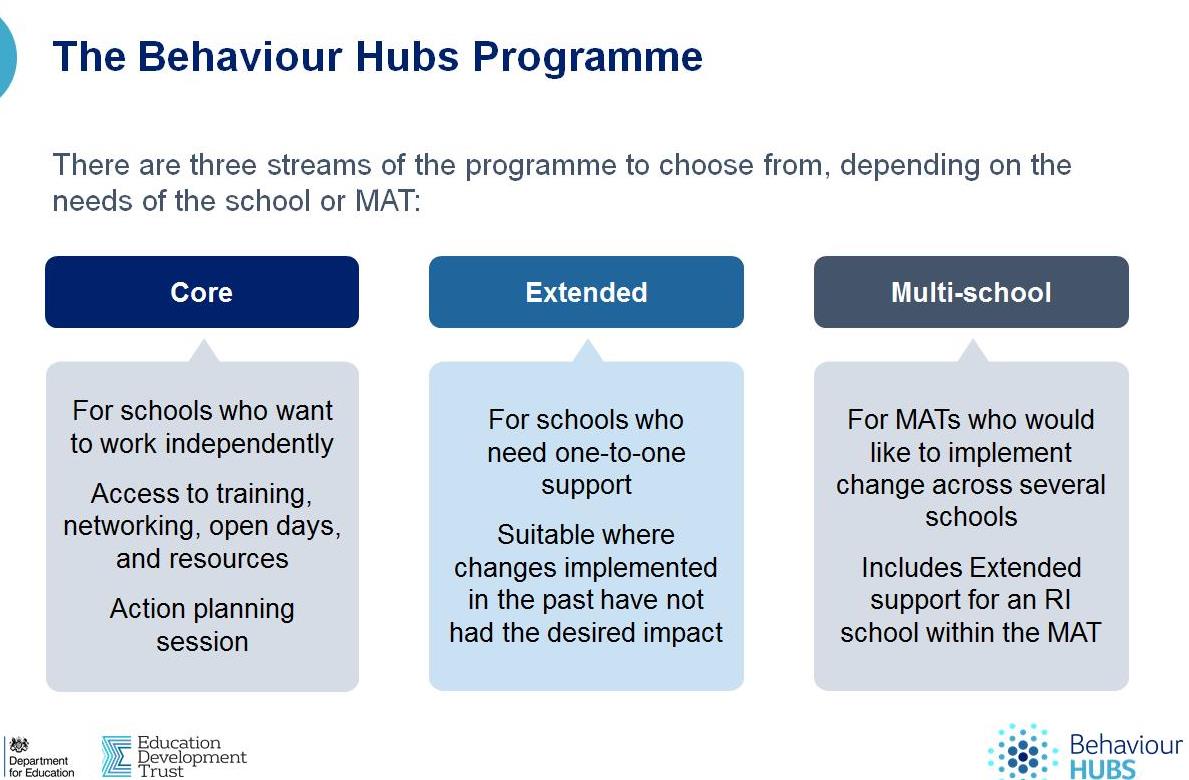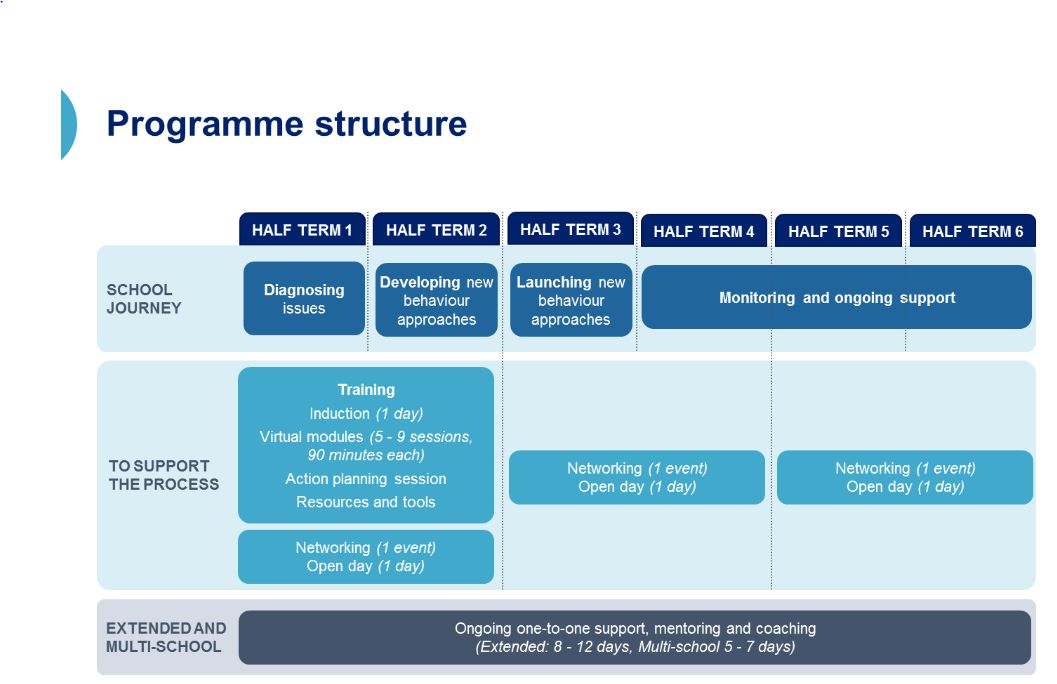 Who is Eligible?
The behaviour hubs programme is open to primary and secondary schools, alternative provision schools and special schools across England that are rated 'good', 'requires improvement' or 'inadequate' by Ofsted.
MATs with at least one school that meets this Ofsted rating criteria may also apply. Click the link to find out more:
Prospective partner schools and multi-academy trusts (MATs) can apply to the behaviour hubs programme at any time. New cohorts start at the beginning of each term so schools do not need to wait until the start of the academic year. CLICK THE LINK BELOW TO ACCESS SUPPORT: