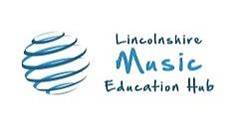 The Lincolnshire Music Education Hub is united to achieve the highest quality music provision for children and young people.
Lincolnshire Music Service is the lead organisation of the Lincolnshire Music Education Hub which was launched in 2012. There are around 121 Music Education Hubs across the country which consist of groups of organisations working together to create a joined-up approach to music education within each locality. Hubs receive central Department for Education funding which is brokered and managed by Arts Council England.
The Music Hub: What does it offer?
CLICK HERE TO VIEW THE CASE STUDY SCHOOL