" The role of leader is not to come up with all of the great ideas. The role of the leader is to create an environment in which great ideas can happen. "
Quote from Simon Sinek


The DfE Portal for signing up to NPQs is being revised. If you are interested in undertaking an NPQ in 2022/23, please send an email to: Admin@leadtshub.co.uk to register your interest. In addition to this, please also visit the EDT website to register you interest with the lead provider: CLICK THIS LINK
The Lead Provider
We believe that leadership is at the heart of effective school improvement. L.E.A.D. Teaching School Hub Lincolnshire will endeavour to support leadership at every layer of the school workforce, to help set direction, build an inspiring vision and shape the future. Leadership is about a culture which inspires and motivates others to bring about the best outcomes for children. We are therefore working in partnership with local delivery partners from Kyra, part of Anthem Schools Trust and Priory Federation of Academies Trust to ensure that the aspirant leaders have access to the highest quality professional development.
We are proud to be working with Education Development Trust as the lead provider for NPQs in Lincolnshire.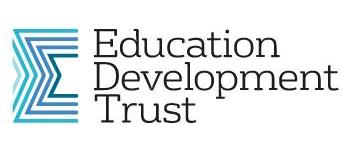 Reformed National Professional Qualifications
From September 2021, a reformed suite of NPQs will be available for teachers and leaders who want to develop their knowledge and skills in school leadership and specialist areas of teaching practice. These reforms include:
Reforming the 3 existing NPQs in senior leadership, headship and executive leadership
Replacing the current NPQ in middle leadership with 3 new NPQs for teachers and leaders who want to develop their expertise in specialist areas of teaching practice
Scholarship funding to support participants to access the reformed suite of NPQs is available and all NPQs are now fully funded.
As a Delivery Partner, we will host training events with experienced local facilitators and ensure materials are adapted to fit the needs of educators and pupils in the area.
Each NPQ Programme includes:
An introduction and diagnostic assessment to scaffold and frame your learning, identify gaps in your knowledge and direct you to the areas that are most relevant to you.
Tutor support sessions, led by a Local Lead Trainer which will provide you with opportunities to bring your learning into context and collaborate and network with peers.
Lots of online evidence and examples to introduce you to key ideas and demonstrate how you could implement these concepts.
A micro implementation task to reinforce the overall approach to managing improvement and prepare you for the summative assessment.
Face-to-face and live online training where together with your peers you'll learn through expert-led dialogue, collaborative activities, and structured practice of new techniques.
A formative assessment activity to check your understanding and confidence, signpost you towards further learning and provide feedback that's individual to you.
Format of the Programme: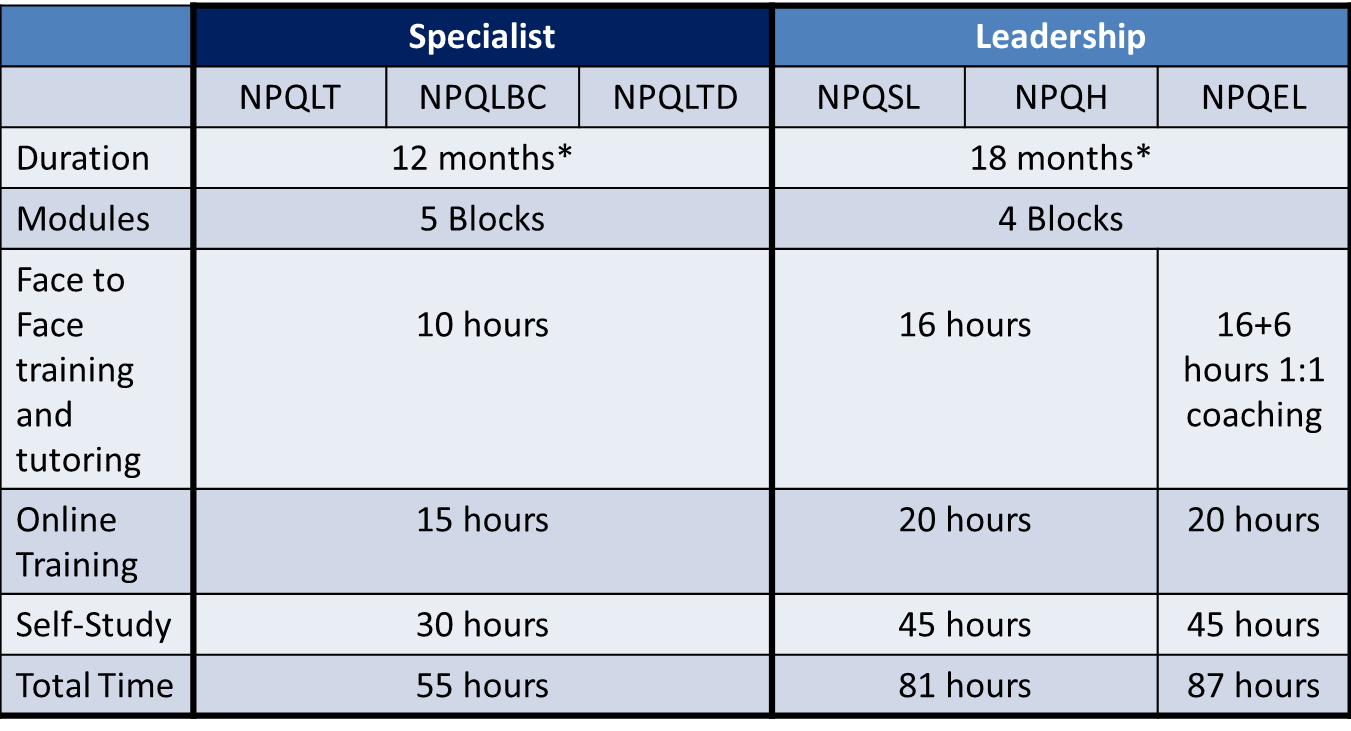 * 3 months for a Summative Assessment process