NPQ Overview: Introduction to NPQs
National Professional Qualifications (NPQs) have been around for nearly two decades but have recently had an overhaul. What has changed and what can you expect if you sign-up to do an NPQ?
First, the wider context. The transformation of NPQs has taken place as part of a broad package of reform looking at all areas of Government funded professional development. This starts with the creation of the Core Content Framework for Initial Teacher Training (ITT) and the introduction of a new induction offer for teachers called the Early Career Framework (ECF). Both of these place the latest evidence about effective teacher practice at their heart, in terms of what teachers do in the classroom and also in terms of how teachers best learn themselves. Reformed NPQs do the same, helping to develop a more consistent approach to teacher development funded by Government, using the same evidence base to create what is often referred to as a 'golden thread' running from the very beginning of a trainee teacher's career all the way through to supporting executive leaders running federations and trusts.
Second, the introduction of specialist NPQs has led to a much more specific set of qualifications to replace the old, generic 'middle leader' NPQ. These specialist NPQs – in Leading Behaviour and Culture (NPQLBC), Leading Teaching (NPQLT), and Leading Teacher Development (NPQLTD) allow for a more in-depth look at these core areas to support teachers in role. They sit alongside the leadership NPQs – in senior leadership (NPQSL, headship (NPQH), and executive leadership (NPQEL) so that we have a comprehensive suite of qualifications. And from September this year they are being joined by a specialist NPQ in Leading Literacy (NPQLL) and a new Early Years Leadership qualification (NPQEYL).
These new NPQs are being delivered in a different way too. In particular, in line with the 'golden thread', the evidence base underpinning each of the NPQs is much more tightly defined than before, helping to create a consistent rhythm of delivery that combines the best knowledge and evidence with the tangible experiences of teachers and leaders.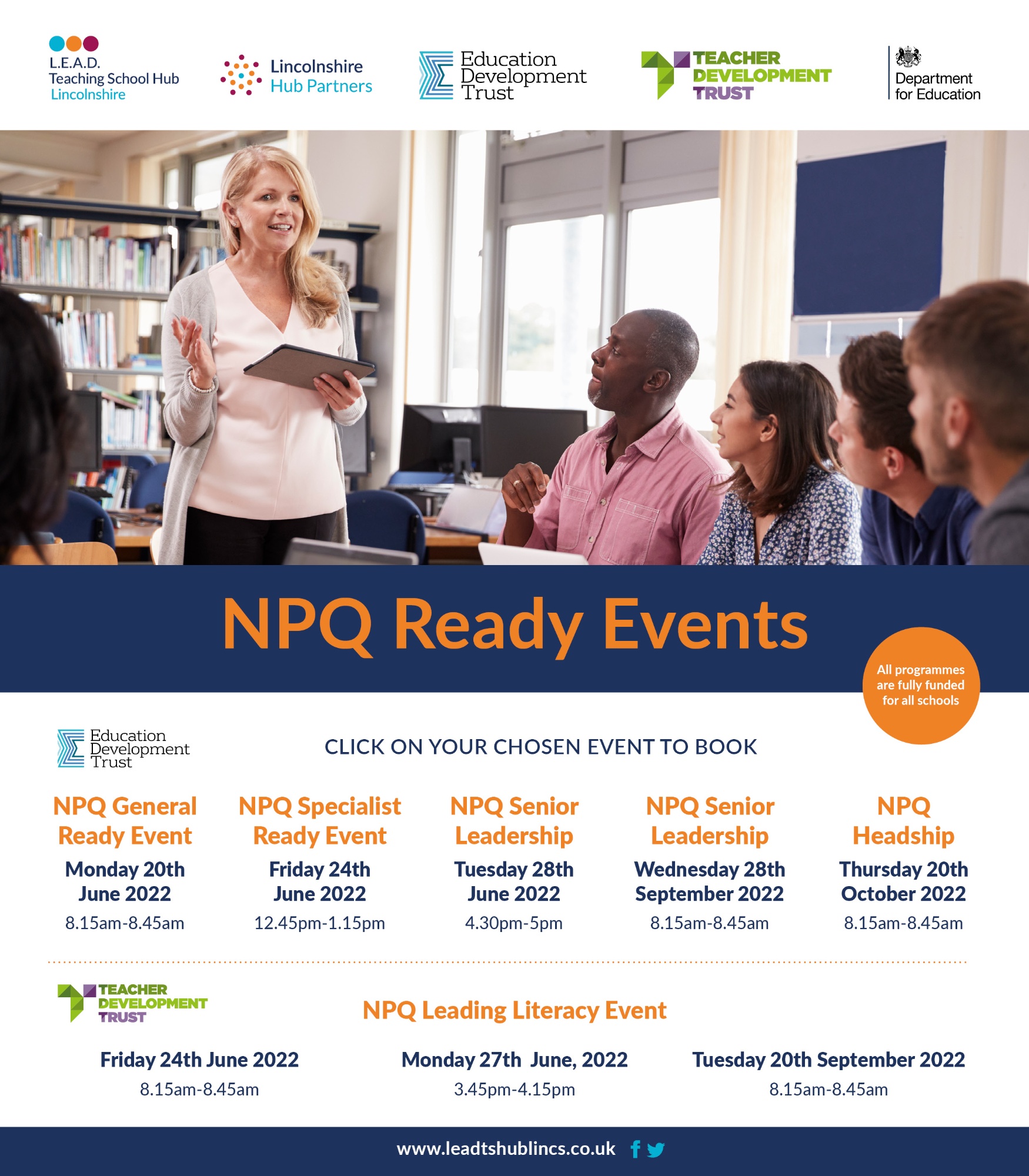 Lincolnshire Lead Providers
We believe that leadership is at the heart of effective school improvement. L.E.A.D. Teaching School Hub Lincolnshire will endeavour to support leadership at every layer of the school workforce, to help set direction, build an inspiring vision and shape the future. Leadership is about a culture which inspires and motivates others to bring about the best outcomes for children. We are therefore working with partners from Anthem Multi Academy Trust and Priory Federation of Academies Trust to ensure that the aspirant leaders have access to the highest quality professional development. All NPQs will remain fully funded for this year.
For 2022 -23 we are proud to announce that we will be working with TWO Lead Providers.
Education Development Trust (EDT) will remain the lead provider for: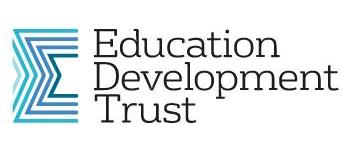 Leadership NPQs:
NPQEL – National Professional Executive Leadership
NPQH - National Professional Headship
NPQSL - National Professional Senior Leadership
Specialist NPQs:
NPQLT - National Professional for Leading Teaching
NPQLTD - National Professional for Leading Teacher Development
NPQBC - National Professional for Behaviour and Culture
Teacher Development Trust (TDT) will be the lead provider for the two NEW Professional Qualifications added to the DfE suite of NPQs for 2022/23.

Leadership NPQ:
NPQEYL - National Professional Early Years Leadership
Specialist NPQ:
NPQLL - National Professional Leading Literacy
All of the NPQ programmes have been designed to work for you, and some common features include:
Local Cohort Groups meaning less travel time, and online self-study that can be accessed at any time and from anywhere, for easy access and reference whenever needed.
Tailored content through regular assessments and surveys and real-life situations so you can see yourself in examples which in turn support you to apply new techniques quickly.
Access to National Specialist Tutors for each phase and subject who will provide additional support throughout each Programme.