Who are the Partners?
L.E.A.D. Teaching School Hub is delighted to work in partnership with school-based partners, Curriculum Hubs and Kyra Research School for the delivery of the Early Career Framework (ECF) and AB services, CPD and National Professional Qualifications (NPQs).
Our Partnerships are symbolised by a united logo, representing all partners who work in conjunction with the Teaching School Hub in Lincolnshire. You may see this logo across many areas of our work.

The Lead Provider
The lead provider for ECF across Lincolnshire is: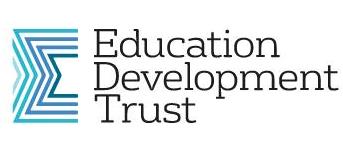 The lead provider for NPQ across Lincolnshire is:

Curriculum Hubs and Partners
The Curriculum Hub and Research School partners are shared below. Click on each logo to find out more:
The Hub's offer is further strengthened through the capacity and expertise provided by a range of Partners within Lincolnshire:
Lincolnshire Local Authority
Diocese
Voyage Education Partnership
Anthem Schools Trust
Keystone Academy Trust
The Priory Federation of Academies Trust
Lincolnshire Wolds Federation
Horncastle Education Trust
LEARN SEND Hub, Part of Community Inclusive Trust
Initial Teacher Training
The Teaching School Hub works closely with initial teacher training providers within the county. In preparation for 2024 and the re-accreditation process, these include: